"Greg and I want to thank Radney Foster and Kyle Hutton for their inspiring effort to help the thousands of Texas children in the foster care system find loving families and forever homes. We know firsthand how adoption has the power to change lives, and we are hopeful this album will move Texans to open their hands, their hearts, and their homes to these children."
"The music is powerful, heartfelt and calls each of us to action."
"I was drawn to the message and the story before I listened. When I heard the songs I was blown away."
"I'm beyond honored to be a part of The Foster EP. My buddies Kyle and Radney are doing some great things for kids. I've always had so much respect for them both and this just furthers that even more. A completely amazing and unselfish project…very rare in this world."
Project Background
It's hard to believe, but there are currently over 16,000 children in the Texas Foster Care System. Even harder to believe is that nearly 4,000 of those children are currently available for adoption. By the time they turn 18 it's too late, they are left to face the world alone without the love and support of a forever family. The Foster EP is a collection of songs, written and performed by Kyle Hutton and iconic Texas singer/songwriter Radney Foster, for the purpose of exploring the emotions and realities of the Texas Foster Care System.
Project Goals
To raise awareness within the general public and faith-based organizations regarding the number of children caught up in the Texas Foster Care System and introduce potential foster & adoptive families to organizations and resources that provide foster & adoption education and aid.
To raise funds for charities supporting the children of The Texas Foster Care System thru Awareness Appearances and donations associated with online downloads and physical copies of The Foster EP.

Appearances
In addition to their own personal shows Kyle and Radney are teaming up for traditional concerts and Awareness Appearances in churches and other faith based organizations. Want to bring an Awareness Appearance to your organization?
Scheduled Appearances:
2/25 Saturday Night Lights Galas, Wichita Falls –
Tickets
3/30 Private Event, The Woodlands 
4/9 Texas Red Dirt Roads, Ft. Worth
News
scmedia
Many hands make light work… Ever had trouble getting a babysitter on a Friday night? Imagine trying to find one who has: completed CPR training, had FBI fingerprinting and TB test, criminal background screens, and [...]
scmedia
Written By Brittney McKenna // March 23, 2017 //original article Photo by Daniel C. White Country is full of leavin' songs, with lovers coming and going through what feels like an ever-revolving musical door. On [...]
scmedia
By: Dave Froehlich - original article POSTED:MAR 21 2017 02:13PM CDT UPDATED:MAR 21 2017 02:13PM CDT Musician Kyle Hutton talks about raising awareness and aid for foster care with a new EP and concert.
General Information & Appearances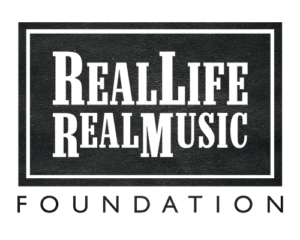 Clayton Corn
Executive Director
RLRM Foundation
512.757.5991
ccorn@rlrmfoundation.org